Our Employees
People are our most valued asset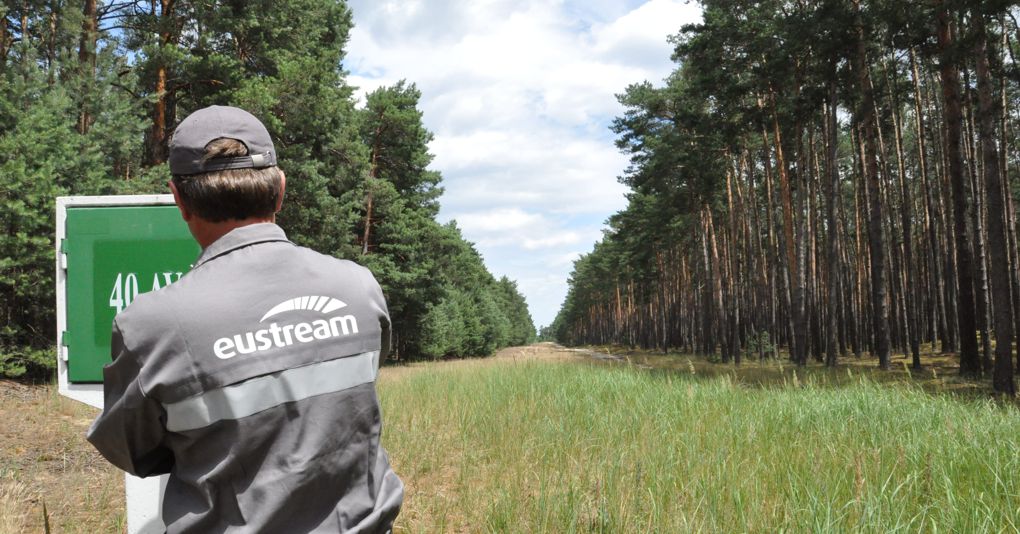 EUSTREAM is an inspiring workplace. We offer an international environment within our strong and stable company, which has a unique position in the European market.
Human resource management, the creation of our corporate culture, the definition and development of managerial responsibilities and our employees' competencies are the elements underlying our corporate values:
Respect for people
Respect for resources
Initiative
Integrity
EUSTREAM is a key player in the European natural gas market. Our business has a substantial international reach and is strongly influenced by the European Union. This gives our employees an opportunity to build up valuable international experience and room for professional growth through cooperation with international partners.
Ensuring secure and reliable gas transmission requires educated and technically knowledgeable personnel. We are proud of having our transport network operated and maintained by such a professional team.
On the other hand, given the fast-changing situation in the natural gas market, EUSTREAM has intensified its focus on sales operations, in addition to its technical core business, with an emphasis on customer orientation.
That's why we need the right people, talented, competent and educated, in right places, i.e. the people who will be able to satisfy our customers' needs.
The candidates we are looking for
Our aim is to create a workplace staffed with people who will drive the growth of our company and who are stimulated working at EUSTREAM. We will welcome engaged, responsible and productive people to add value to our projects and teams.
We focus on hiring and retaining the best, while continuously improving the skills and competencies of individuals and teams.
Working at EUSTREAM means:
Safe working conditions that guarantee physical and emotional safety in the workplace
An inclusive environment where everyone is treated with respect and has the opportunity to be their best
Challenging work assignments that make an effective use of an individual's talents and motivate people to undertake challenging assignments to promote their technical and professional development
Employee benefits: above-standard financial rewards, including an attractive package of compensations and benefits guaranteed by the union agreement
Feedback: regular performance reviews and provision of clear feedback
Talent management: finding, hiring and retaining the best talents
Open communication: active listening and support for the sharing of information and views between employees
Training and development: access to a range of training opportunities, support and guidance for your professional career
EUSTREAM offers an international environment within a strong and stable company which has a unique position in the European market and, accordingly, we expect the following from our staff:
Continuous improvement: developing and enhancing their competencies and sharing their knowledge and skills with others
Sharing of corporate values: professional and ethical conduct and respect to others
Team work: being a team player, sharing ideas
Customer orientation
Development of a culture of safety: working safely and keeping others safe
Contribution to good performance and profitability - performance, efficiency, high quality standards
Have a look at the current vacancies at EUSTREAM and build your career with us.
For reasons of personal data security, candidates are requested to send their CVs only via the job portal profesia.sk. Due to the GDPR, CVs sent by other means will be discarded.